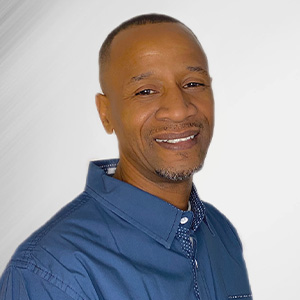 Quick Quick Runner was founded by Kendrick Alston in 2017. Kendrick wanted to create a new system that would change the way that services are requested and provided in the community. Being aware of all the different apps available to provide different services and the mom-and-pop businesses in each city, he knew this would not be easy. He was not a developer and could not write code but his mind was made up and he saw ways that he make a difference. 
Using a mobile app builder platform he designed the first functional prototype, then began to structure and create the business model. After seeing the concept work in three different cities he wanted to build his own system that not only allowed users to perform the services and transactions but would offer opportunities to independent entrepreneurs in each city who wanted to own a business. After carefully considering all the options Kendrick decided to hire a single developer with the skills to build the system's initial design with all the basic functionality and then bring on team members. He already had a website but would need someone to manage and update the site from time to time. The services of a friend from previous work name Kenneth fell right in place. His daughter Shakendra, a computer engineering student, helped him with the management. In June 2020 Kendrick decided to hire a developer by the name of Sriram Kota out of Buford, Georgia. Sriram is a well-accomplished software engineer with experience in all areas and was a great fit. After months of design, development, and business planning the new Quick Quick Runner System was finally ready for Launch!
The Quick Quick Runner Platform
Quick Quick Runner is a marketplace app that brings customers and service providers ( runners and drivers) together.
The platform consists of a web-based dashboard and apps for drivers and runners as well as customers.
What makes Quick Quick Runner unique is the fact that these marketplaces are tied to specific locations. Greenville, Atlanta, Columbia, Dallas, Fort Worth, Boston , Tampa are some examples and these locations are owned by specific individuals. All the drivers and runners in that specific area belong to the location and are considered a team. These teams provide a variety of different services to the community. Whether it's a ride to work, a small job to be performed, a delivery or errand, Quick Quick Runner is ready for business. Teams are being built all over the southeast region of the US and reaching out to new owners every day.